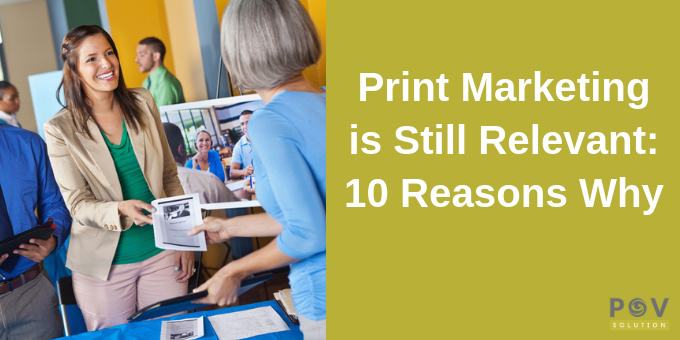 Marketing directors often wonder if print marketing is even relevant anymore. With so many high-tech digital marketing options, is it even worth the expense?  According to several top marketers, it is.
At POV Solution, we often remind our clients that the most expensive marketing campaign is the one that doesn't work. And print marketing still works — in many cases, better than digital.
We've teamed up with two other Cleveland-area marketing experts, Steve Meyer from Studiothink and Gabriel Johnson from JAC Creative, to bring you 10 reasons why print marketing is still relevant today.
1. Response Rate is the Only Number You Should Care About
When you run a digital marketing campaign, it can be easy to get distracted by the many metrics you get. New Facebook likes? Email open rate? Website visits? Are we growing our Twitter following?
While these metrics can help you tailor your digital marketing efforts, they don't on their own represent an increase in sales.
The most important metric you should be using to measure marketing success is your response rate. How many of the people you contacted became paying customers (or donors, if you're a nonprofit)?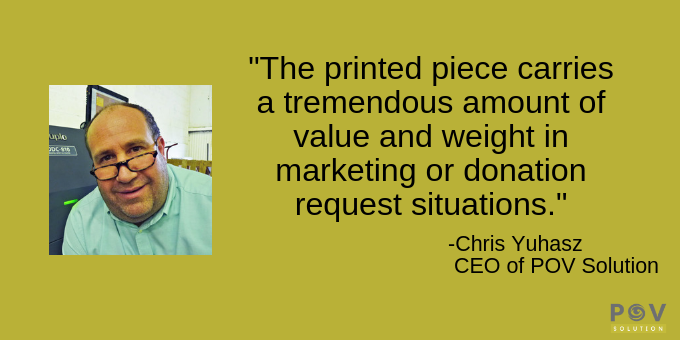 "The printed piece carries a tremendous amount of value and weight in marketing or donation request situations," says Chris Yuhasz, president of POV Solution.
Direct mail still has the highest response rate of all marketing channels, according to the 2017 DMA Response Rate Survey.
Direct mail campaigns saw a response rate of 5.1% for house lists (existing customers) and 2.9% for prospect lists (potential customers), compared to the 2% response rate of all digital channels combined, the DMA study found.
Tracking conversion rates in print is just as easy as online — you can just use custom landing pages or coupon codes to track effectiveness.
"With the print campaigns we do, we will give out a code, like the coupon word 'weekendstay,'" says Steve Meyer, senior art director with Studiothink. "As long as that code is only used on that mailer, it's pretty easy to see returns that way."
2. It's Getting Easier to Target Your Ideal Customers With Mailing Lists
Facebook advertising is becoming the gold standard for targeting ads to your ideal customer. It's becoming so targeted that many customers are finding it creepy.
With direct mail campaigns, you can buy high quality mailing lists that are tailored to the demographics of your target audience, and you won't run the risk of creeping them out and giving the impression that you are invading their privacy.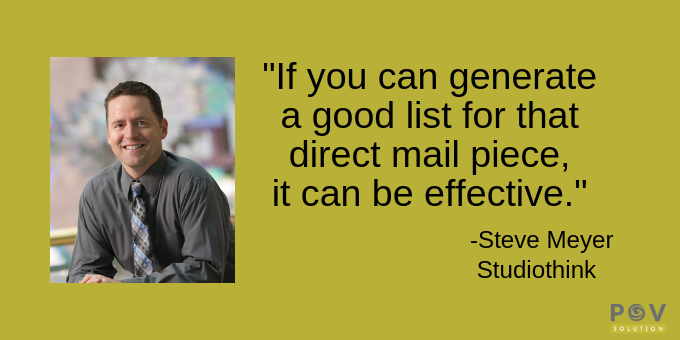 "If you can generate a good list for that direct mail piece, it can be effective," Meyer says. "Targeting with a purchased list is definitely important, better than buying 100,000 names and sending something out."
Yes, direct mail campaigns are more expensive than email campaigns, but there are ways to be savvy with your costs, Yuhasz says.
Yuhasz says that when he works with a customer who is launching their first direct mail campaign from a mailing list they purchased, he encourages them to break the list down and really understand the demographics that are being used to build the list.  Really spend some time figuring out exactly who is the target for the piece.
Sometimes you may buy a list that contains more names than you can afford to mail to. But instead of just taking the first 20,000 addresses, you can strategically trim out addresses that are less likely to produce a response.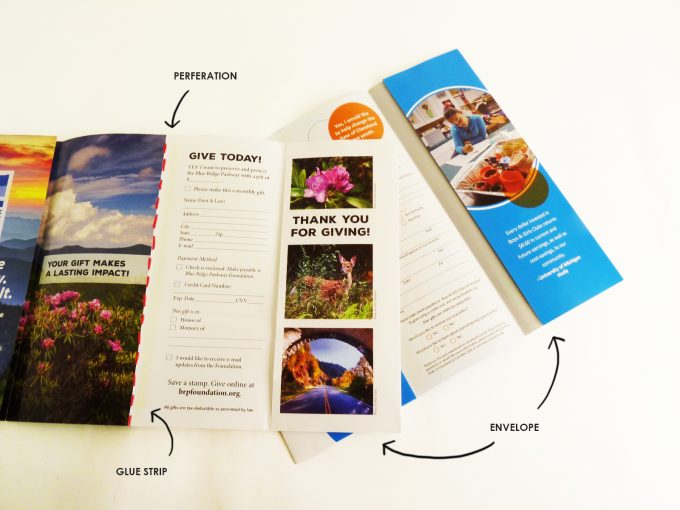 Yuhasz says he recently worked with a nonprofit client to cut out one-third of the addresses from a list of 25,000. First, they took out the businesses, then the P.O. Boxes, then anyone under the age of 30.
"We still weren't where we needed to be, so then we went up to age 35, and then the number dropped," he says. "They were really happy — they got their list down to a very specific demographic and also controlled the budget strategically.
3. When Technology Fails, Customers Like the Simplicity of a Mailed Coupon
We've all been there. You're standing at the grocery store checkout, fumbling with your phone to pull up your coupons, but your app is frozen on the welcome screen. Or you're rushing out the door to pick up the pizza, but you need to print out the online coupon and your printer is out of ink.
For many customers, a mailed coupon is still much more convenient than a digital coupon, and could make the difference between a sale or no sale if the digital device fails at the wrong moment.
4. You Can't Sell Your Product Without Leaving Something Behind
If you work in sales, you know how important it is to leave behind a physical reminder of your sales pitch, more than just a business card.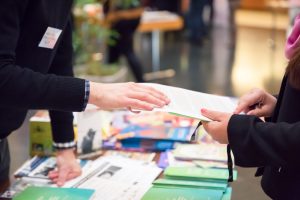 Whether you're working a trade show and passing out postcards or pocket folders to hundreds of prospects, or just meeting one-on-one with a potential client, you need a piece of print marketing collateral to keep your message top-of-mind after you leave.
Yuhasz says he recently went to a trade show in Chicago, and noticed that some vendors were well-prepared with print marketing collateral, and others had nothing to give out. He left the conference with a bag full of takeaways.
"When I got back, I separated all the pens and gadgets out from the literature, and as I did, I thought, "Oh, I remember this company, we wanted to follow up with them about X.'"
Without those physical reminders, the connections Yuhasz made at the trade show might not have ever turned into a relationship.
5. We Trust the Recommendation of a Friend More Than a Google Search
If your child needs braces, you might ask around if anyone knows a good orthodontist. You might also go online and search for local orthodontists on Google.
If a friend hears you are looking for a good orthodontist, they might pick up a flyer from their family dentist when they're in for a check-up, and hand it to you the next time they see you. It may sound old-fashioned, but it's still effective, especially in the medical field, Yuhasz says.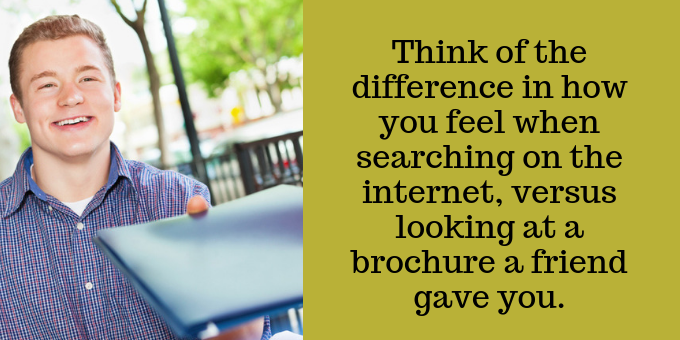 "Imagine the difference between the way you feel if you don't know someone at all but just typed in "orthodontist" in Google, versus looking at a brochure a friend gave you for their family dentist," he says.
6. Repetition is Key
Print and digital marketing work hand-in-hand, because studies have found that your customers need to see your message seven times before they will take action. Using both print and digital channels, you can increase the chances that a prospect will see your message multiple times.
When you use multiple channels, it's crucial that you keep the message and the branding consistent, Meyer says.
"When we're doing things for local clients here, we'll make print collateral pieces, rack cards, and direct mail pieces," informs Meyer. "Then we'll use that same artwork and messaging up on social media and in email blasts, putting it in front of their face over and over again."
7. Hand Delivery is THE MOST Effective Way to Deliver a Message
The industry standard for email campaign open rates is below 20% for most industries. But if you can take the time to hand-deliver a printed flyer or postcard, you can guarantee a higher chance of getting your message into the recipient's hands.
Meyer says he just worked with a client who took that approach with their latest campaign, hand-delivering a direct mail piece to 700 businesses, residences, and apartment complexes.
"They have control over whether the person is getting it that way, versus mailing it out to them. It's a little more work to walk through an apartment building, but it can pay off," he says.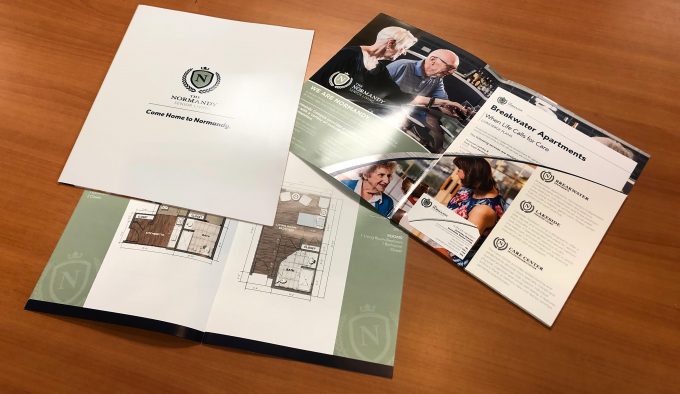 8. It's Different, and Different Catches the Eye
Anyone can send a digital ad, so everyone does, says Gabriel Johnson, partner and marketing director with JAC Creative. This means it's almost impossible to stand out in the digital realm because customers are already getting bombarded with so many advertising messages.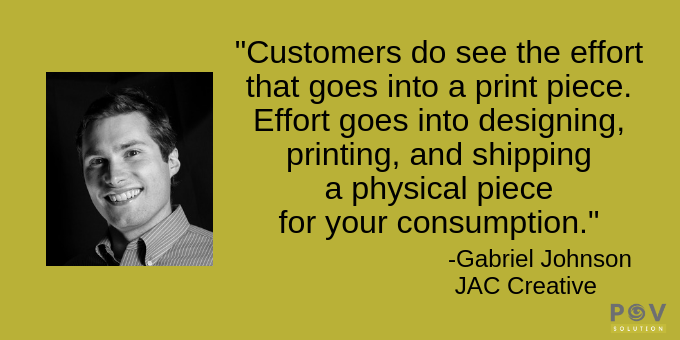 "Customers do see the effort that goes into a print piece," he says. "Effort goes into designing, printing, and shipping a physical piece for your consumption."
9. Print Technology has Changed to Really Involve the Reader by Capturing More Senses – Primarily Touch
If you haven't met with your local commercial printer in the last few years, you'll be shocked at how much printing technology has changed. One of the most exciting new technologies is UV finishing, which makes it easy and affordable to create soft-touch finishes, or raised, textured finishes that compel viewers to interact with the printed piece.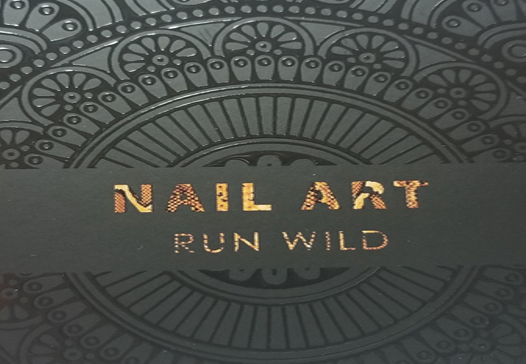 "When you want to pick it up and you want to hold it and feel that soft-touch finish and look at the 3D UV coatings, it really makes a difference," Meyer says.
10. Digital Marketing Knocks on the Door, but Print Collateral Props it Open
Customers often don't even realize when they have taken in a marketing message in a digital form. It flashes in front of their face as they scroll down a page, and they don't even realize it has made an impression.
But those little blips of messages are like repeated knocks on someone's door. Eventually, they'll notice you, but they can still easily ignore you.
But when you give them a printed piece, they are more likely to keep it in front of them, perhaps on their desk or kitchen table. It's like keeping the door to their mind open as long as that piece stays in their line of sight.
"A printed piece of marketing material is more permanent than a digital equivalent," Johnson says. "If the message is convincing, a consumer will hold on to a print piece longer than he or she will remember a message in a digital format."
Don't Leave Print Out of Your Marketing Strategy
When you start a new marketing campaign, you face a lot of questions. After you define the goal of the campaign, the most important decision is where to invest your budget. While print marketing is changing every year, it is still one of the most effective ways to reach your customers and make a lasting impression. Ad-for-ad it may cost more than digital marketing, but if you design your campaign right, it is more than worth it.
If you're planning a new marketing campaign, we'd love to talk to you about how your print and digital marketing efforts can work together, and prove to you that print marketing is still relevant. Schedule a free consultation with us today!