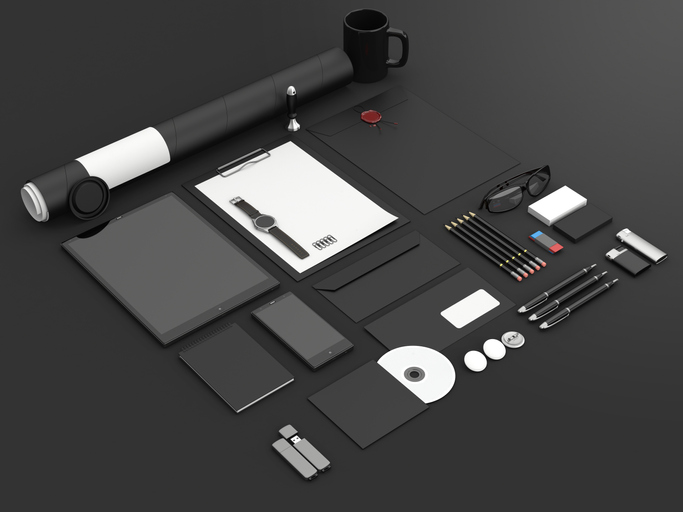 In the world of marketing collateral, every year brings a few new tools, trends, and technologies that marketers should know about. The 2021 Guide to Print and Digital Marketing Collateral gives an overview of the types of collateral that marketers are using to get results.

As organizations continue to adapt their messaging in the era of COVID-19, your marketing collateral will remain crucial. Fortunately, you have a wide range of options, including using print and digital together. The Guide will help you on both the fundamentals of marketing collateral and the trends that can help you stay effective. We'll answer:
So, without further ado, let's dive into The 2021 Guide to Print and Digital Marketing Collateral!

What is Marketing Collateral?
Marketing collateral refers to the physical and digital media and materials used to promote and sell products and services. Marketing collateral can be loosely divided into two categories: printed materials, such as brochures, flyers, and newsletters; and digital materials, such as websites, blog posts, and social media posts. 
We'll cover each category in more detail below, starting with print.

Print Marketing Collateral Examples
Print collateral can take on a wide variety of forms. Check out the following basic descriptions of common examples.
Bi-fold and Tri-fold brochures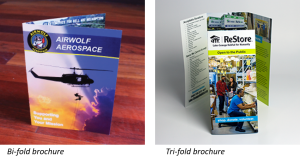 If you're going to be interacting with potential clients in the real world, a bi-fold or tri-fold brochure can be an effective way to communicate your brand and your core marketing messages. It's printed on one sheet, and folds into two or three sections, giving you multiple sections to fill with content.
"This type of brochure is the most basic, fundamental marketing collateral piece," says Chris Yuhasz, president of POV Solution. "It's your starting place."
Thanks to advances in digital printing, it's easy to produce full-color, high-quality brochures in small runs, making this option affordable for any size of business.
Rack cards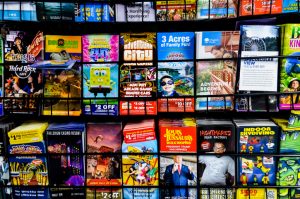 A rack card is a brochure designed to fit into a large flyer rack that you might find in high foot-traffic areas like convenience stores, hotels, landmarks, restaurants, and public rest areas. 
Note that in some cases, self-enclosed mailers can essentially double as a rack card. This nonprofit has great success using them this way. (See more on self-enclosed mailers below.)
Newsletters
Printed corporate newsletters used to be a lot more common. But in 2021, many companies now opt to send newsletters via email.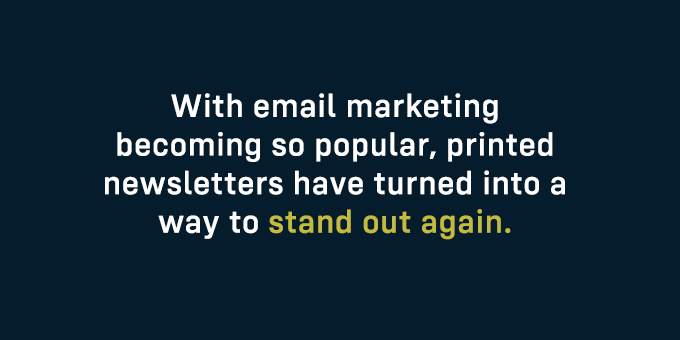 With email marketing becoming so popular, printed newsletters have turned into a way to stand out for some organizations. Moreover, email marketing may be reaching a saturation point in certain markets, especially in light of the COVID-19 pandemic and the increased use of digital outreach. 
And don't forget you can also get more creative—and strategic—with the cadence of delivery for printed newsletters. "Don't be stuck on the idea of a monthly print newsletter. We have clients who send them two or four times per year," POV Solution's Chris Yuhasz says.
Postcards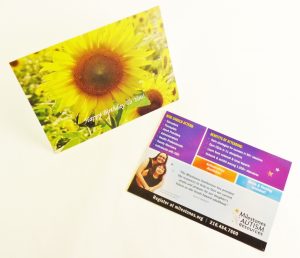 A postcard is a cost-effective way to share a simple message with your prospective clients, whether you deliver it through the post office or by hand.
And thanks to ever-improving digital printing technology, companies can create short runs of different postcards to customize the message for different audiences or events. 
Postcards often include strong visuals and only a few words, pointing the reader to a website for more information. In fact, there's research showing that 44% of customers visit a brand's website after receiving direct mail marketing.
Business cards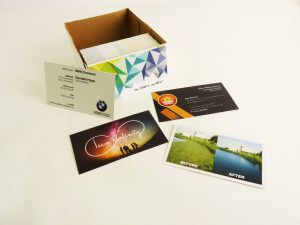 No matter what business you're in, it's important to have high-quality business cards with uniform branding for every member of your organization. This builds credibility and trust in your organization. 
And what's really exciting today is that your business cards can stand out like never before with features like texture and raised lettering and metallic foils.
Pocket folders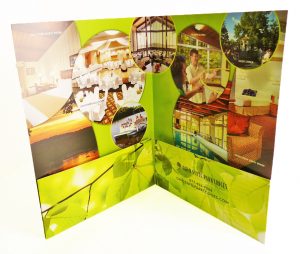 If you want to provide a lot of information about your company and your products/services in a convenient printed piece, a pocket folder is a great option. The pockets allow you to share multiple printed marketing collateral pieces, like postcards, business cards, bi-fold and tri-fold brochures, or step brochures.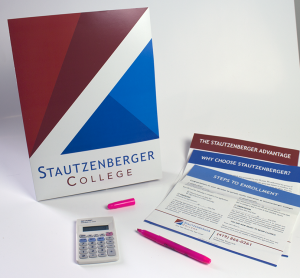 Step brochures are each sized differently. When they sit in a pocket folder, the reader can see the headline of each sheet without flipping through the pages. 
Pocket folders tend to be more expensive to produce than something like a tri-fold brochure because they include so many different parts. However, they can be perfect for pre-qualified recipients who are ready to take a deeper look at your organization.
Sell sheets
Think of a sell sheet as a one-page brochure printed on a standard 8.5 x 11-inch sheet that explains a single product in detail.
Self-contained brochures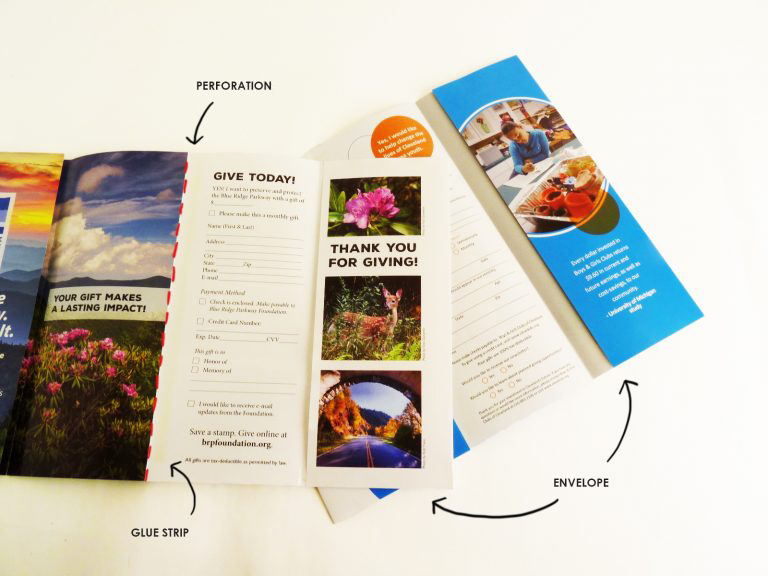 A self-contained brochure, or self-mailer, is an all-in-one piece that conveniently includes a tear-off envelope with a glue-strip edge. Users can fill out the form, include their payment or donation, and use the wallet flap to both cover their private info and seal the envelope. 
These are cheaper to produce than sending out donation requests with several loose pieces (including a donation envelope that can easily get lost).
Some nonprofits have cut out mailing donation requests in favor of pointing donors to online donation platforms. However, many nonprofit boards are realizing this is a mistake. 
Research indicates direct mail campaigns still bring in 78% of donations for nonprofits, making them a strategy nonprofits can't afford to neglect. Check out how this nonprofit improved its response rates and saved money by using a self-mailer brochure.

What are the Major Trends for Print Marketing Collateral?
As digital marketing technology developed over the last 20 years or so, many marketers expected to see a huge drop in the effectiveness of print marketing. In reality, digital's impact has been more complicated, and the focus for marketers has become how to use print more strategically in a digital age.
The abiding power of print will continue 
Even before the COVID-19 pandemic, the potential for digital oversaturation was prompting businesses and organizations to reconsider certain print formats to advance their brand.
That's more than understandable when you consider statistics like this one from online consumer resource CompareCamp: "An average household receives two direct mail pieces a day compared to an average of 157 emails."
"Videos, email, digital conferences—all of that still has its place, but people also need a break from the screen," says Yuhasz of POV Solution. "As things slowly get closer to normal, organizations need to be ready with the right print pieces to complement their other marketing efforts."
The texture of print collateral will become a more significant factor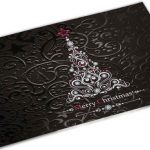 Vibrant, high-quality images are still a must for your print collateral. But marketers are looking for other ways to differentiate. Look for the next frontier in print collateral to emphasize the tactile component of print with embellishments such as textured spot UV printing.
Marketing researcher Joann Peck, PhD, says, "Touch can play a huge role in shaping how people view brands, organizations, products, and services—and in how they make purchasing decisions."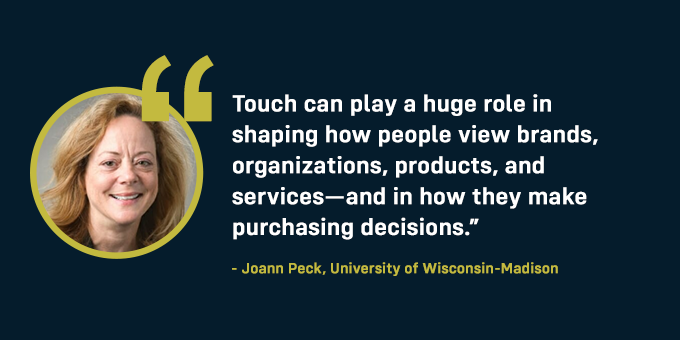 According to Peck, marketers are starting to give more attention to the touch factor, including in their print collateral—and for good reason. Her research has demonstrated that textured marketing collateral improved customer perceptions of organizations and even increased reported levels of satisfaction.
Affordable digital printing options will drive opportunities for targeted collateral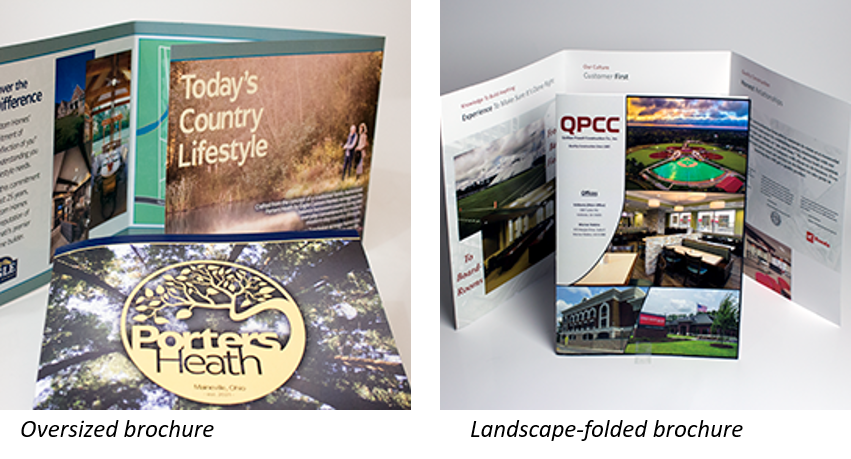 Digital printing technology will continue to become an even more cost-effective option for smaller runs of highly targeted collateral. This gives companies more opportunities to customize their materials.
Depending on your print vendor's capabilities, this also includes short runs of more complex styles like oversized and landscape-folded brochures.  
"We're seeing more customers opt for these kinds of uniquely-sized brochures. These both stand out and allow more room for content," says Chris Yuhasz of POV Solution.
Once-too-pricey options will become more affordable for creating unique pieces 
Expensive embellishments that were once off-limits to many organizations are becoming much more affordable with the latest technology.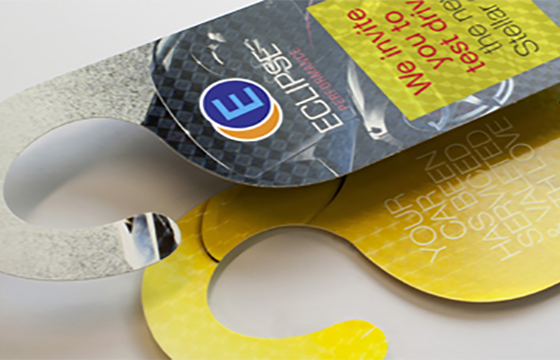 Take laminating for example. Think way beyond menus and library cards. Laminating has evolved to become a remarkable embellishment option that can allow you to:
Create mirror- and holographic-like effects.

Simulate specific textures such as leather, velvet, or linen paper.

Laminate select parts of a page to draw attention (rather than cover an entire sheet).

Have a more accessible and cost-effective alternative to specialty papers.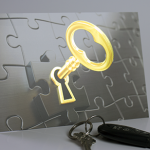 Similarly, the latest foil printing process eliminates the need for metal dies, making set up simpler and less expensive. This new generation of foil possibilities makes it much more affordable for customers to:
Create an upscale style for any collateral that showcases luxury products or services.

Underscore specific elements like a name, years of business, or key dates.

Present ultra-elegant special event materials for things like awards ceremonies, corporate anniversary parties, or invite-only fundraisers.
Direct mail will continue to be a smart investment
With ever-improving direct mail printing technology, it's getting easier and more affordable to create highly customized and personalized items (see more on that directly below). Also, organizations that have moved away from direct mail may be returning to it with updated strategies. 
Nonprofit expert Katie Lord from Proof Positioning, a market research company specializing in emotional data, says, "I think a lot of organizations in 2020 pulled back on direct mail when they shouldn't have."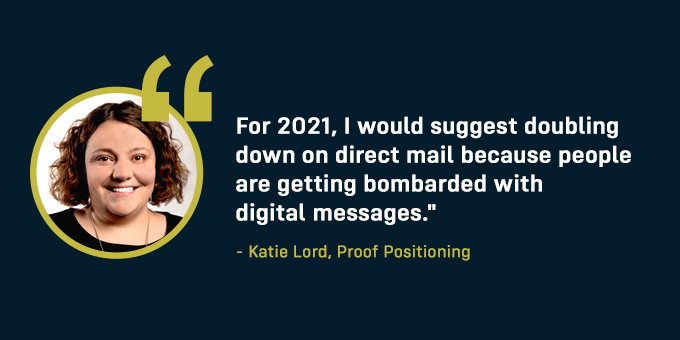 Lord also makes these additional points about direct mail:
You have a more captive audience.

A majority of people open

all

of their print mail. That's definitely not the case with email.

It appeals to multiple generations.

Contrary to popular belief, direct mail isn't just for older generations. Millennials love getting things like postcards, reminders, and other direct mail material. 

You can personalize like never before.

The days of 'Dear friend' are over—or at least they should be. With the technology available today, you should be able to drop details into a mailer that really personalize it. 

Digital Marketing Collateral Examples
POV Solution specializes in printed marketing collateral, but we also work with clients to make sure their print strategy aligns with their digital strategy. Here are some major examples of digital collateral.
Websites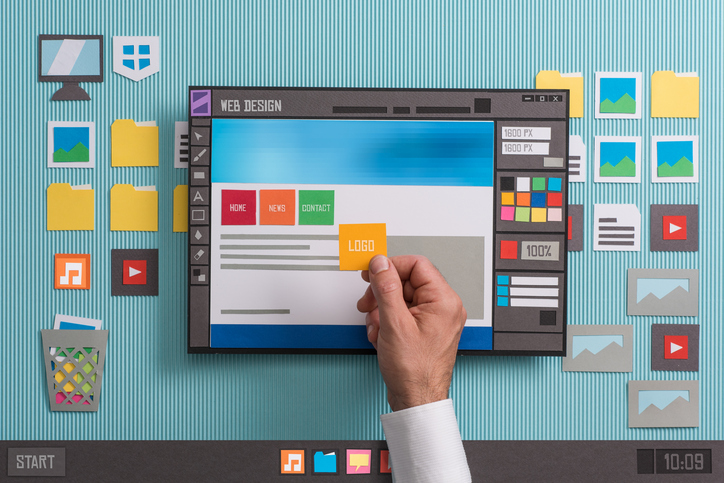 Your website will be the mothership for your digital collateral. In your printed marketing collateral, you'll also want to direct prospects to your website. And always remember that you need an easy-to-use website. More than that, you want it to correspond strategically with your targeted print collateral whenever possible. 
Customer stories, case studies, and product guides
Content like this is supportive to the sales teams but also crucial in extending the story of how people benefit from your organization. This is true no matter what stage of the customer cycle a web reader is at. For example, see how Winbound's Digital Twin content marketing strategy aligns content to the customer journey.
Blog posts and social media
Use these channels for more immediate social connections to people that may be out there looking for your products or services, or using them already. 
"Blog posts and social media channels help you stay engaged and conversational with the community out there, and let you keep cultivating the story," says Jason McAloon, from the digital marketing platform company Widen.
Email newsletters
These aren't as labor-intensive as you may think.
If you're already producing quality digital collateral in the form of blog posts, videos, and case studies, you can sum them up in the body of your email newsletter. You can then invite readers to dive deeper by providing links to the full content.
(You do, however, want to work hard to create inviting email subject lines.)

Trends in Digital Marketing Collateral
Websites need to be optimized for information as well as transactions
It's no longer effective to treat your website as just a brochure site. Most web searchers are looking for information. That's exactly why blogs are becoming more important as places to deliver informative content for the beginning of the customer journey, where people are seeking out information.
But you don't want to discount the people who are ready to buy—or are at least ready to make direct contact with you. Enter great-quality selling pages, or transactional pages, which should be optimized for conversion, and should include case studies and social proof.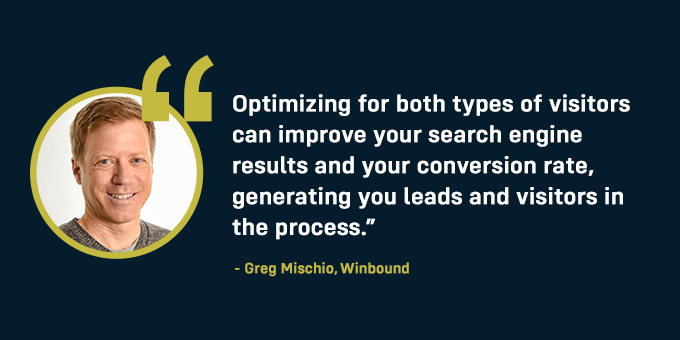 "Optimizing for both types of visitors can improve your search engine results and your conversion rate, generating you leads and visitors in the process," says Greg Mischio of content marketing agency Winbound.
Longer blog posts are proving to be more effective
Snackable-sized blog posts aren't as appetizing as many marketers once thought. The trend is clearly moving toward super-sized content.
The average blog post, according to a recent Orbit Media survey, is 1,269 words—57% longer than when they conducted the survey six years earlier. 
Even more important is the connection between longer posts and results. "Perhaps we've seen a tipping point in the awareness of the benefits of big content," says Orbit Media's Andy Crestodina. "Lots of studies have found a correlation between long-form content with higher rankings, greater social engagement and better results in general."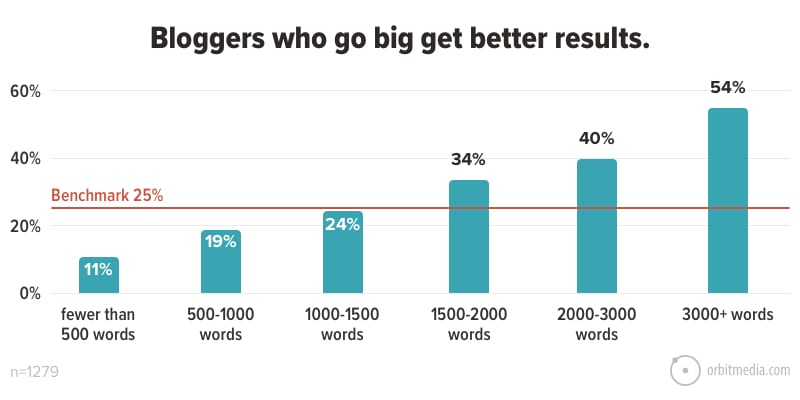 (Source)
Email newsletters are growing in importance
Sure, people are getting more and more emails. But some of that email is welcomed—and opened. Case in point: email newsletters. When someone gives you permission to send them something, the importance of that shouldn't be underestimated.
Take for example TREW Marketing's 2020 Smart Marketing for Engineers report, which indicates that two out of three engineers subscribe to a minimum of three email newsletters. In fact the report says nearly 20% of them subscribe to six or more.
And in the Content Marketing Institute's B2B Content Marketing Insights for 2021, nearly 80% of content marketers reported using email newsletters in the past year.
Video is becoming a bigger player
Video is fast-becoming a crucial form of marketing collateral. Wyzowl reports that "video as a marketing tool has increased by 41% since 2016." The explainer video company also reports that over 90% of marketers believe the pandemic has made video use more important.
And according to Jeff Long from True Focus Media, companies that produce how-to and FAQ-styled videos will have an edge.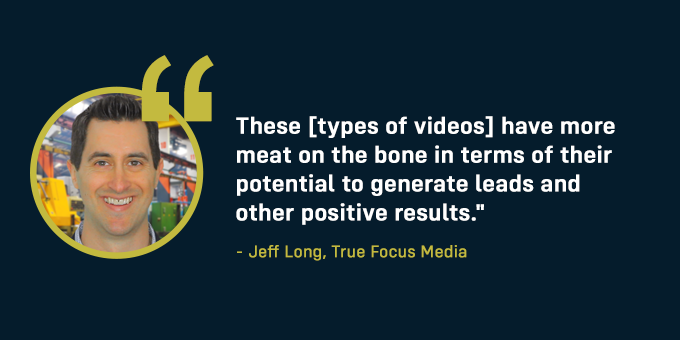 What are Some Marketing Collateral Best Practices?
No matter what the trends may be for marketing collateral, you should never lose sight of fundamentals like the following.
Ask strategic questions BEFORE creating collateral
Before investing in any kind of marketing collateral, you need to answer these key questions:
Who is the target audience for the marketing collateral?

What is the message we want to give them?

How will we use this collateral to grow our organization?

"The end product should come from what you're trying to do," says Chris Yuhasz of POV Solution. "It doesn't matter if you're a small operation or a Fortune 500—the first question to ask is, 'What are we trying to accomplish?' "
Target your collateral to specific audiences
Widen's Jason McAloon has an important caveat when it comes to creating new marketing collateral of any kind.
"I think a pitfall to avoid is the idea that a campaign or piece needs to talk to everybody," McAloon says.
"That leaves a lot of room for too much generalization and not enough expertise. A curated approach to messaging, content, and design, with a more targeted and personal approach to people, carries a better return on investment," he says.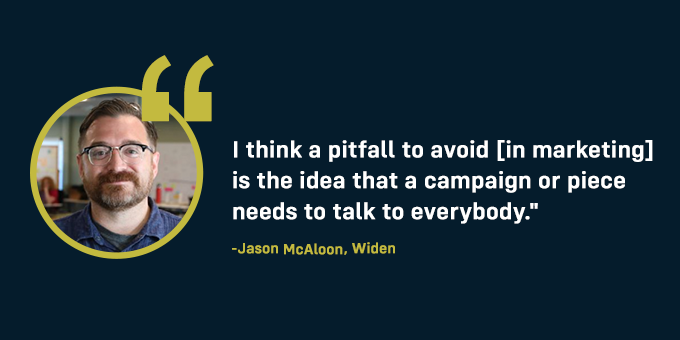 Coordinate your collateral to work together
The smartest marketers today are focusing on how print and digital can work together.
Paige Orvis, associate director of marketing & operations at the Foundation for Geauga Parks, says, "Your print media is just one more tool to drive audiences to your digital presence."
For example, Proof Positioning's Katie Lord says that since the pandemic began, she's seen interesting uses of QR codes on direct mail. "Direct mail works great for the ask, but you also want to use it as a draw to something compelling on your website," she says.
And what can happen when print and digital are carefully coordinated? Emily Morris, PhD, VP of marketing and communications and chief brand officer for Chautauqua Institution analyzed her organization's recent campaigns and concluded this: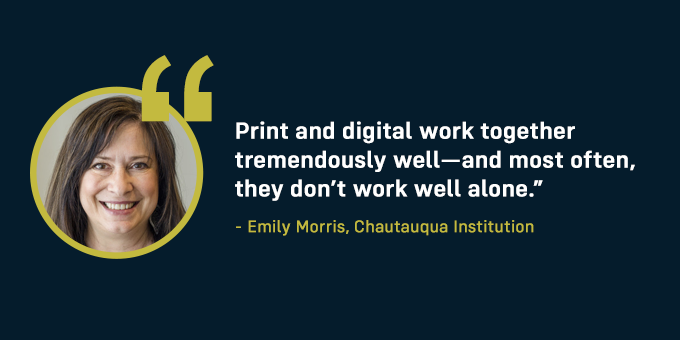 Morris offers a number of helpful ways to integrate print and digital to generate better results. Here are some examples:  
Use a mailer piece in conjunction with an email component and a corresponding website landing page.

Put a user-friendly URL in your print piece's call-to-action.

Be strategic with the timing of new print and digital pieces, especially when there's a time-sensitive call to action. 

Track all your marketing efforts to understand what does and doesn't create the results you're looking for. (See more on this point below.)

What are Common Marketing Collateral Mistakes to Avoid?
It's never a bad idea to pause and take a look at your current marketing collateral processes. Are you making any of the following mistakes?
Not measuring your collateral results
Many companies just go through the motions without measuring what types of collateral are actually working. Are your web pages or blog posts virtual ghost towns? What's your response rate for all those postcards?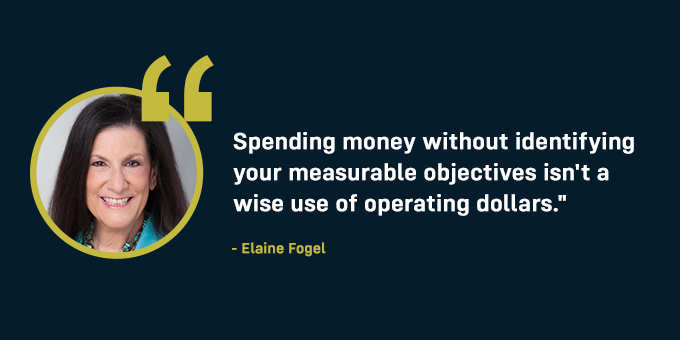 Marketing consultant Elaine Fogel says you need to know from the outset how you're going to gauge the success of your marketing collateral. "Spending money without identifying your measurable objectives isn't a wise use of operating dollars."
Cutting corners on design or copy
To save money, organizations may choose to write and design collateral themselves, often using free templates from the web.
But consumers today are savvy—and have high standards for quality. If you lack the expertise to generate good collateral, be honest about it. Collateral created in-house on the cheap will lack the verbal and visual sharpness that professionals can deliver. 
Putting too much info on a page
Have you ever noticed that at some large chain restaurants, the menu is so extensive that it's hard to choose what to order? Yuhasz says it's the same with an overly informative piece of print collateral. "You can give them too much, too quick."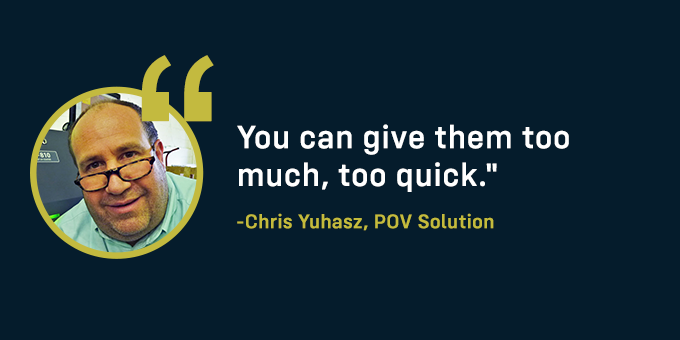 Resist the temptation to share every detail about your product or service. Instead, home in on the value proposition—i.e., how their product or service will help customers solve their problems.
Stay Vigilant and Evolve With Your Audiences
As we emerge from a tough past year, this could be a good time to re-evaluate your marketing collateral strategy. Today, you have an opportunity to use print and digital collateral more effectively than ever before.
Stay vigilant and measure every marketing collateral move you make. And don't forget to reach out to trusted professionals. The best ones are learning valuable lessons on how to adapt to the world around us.
They can share those lessons with you and help you produce and distribute crucial marketing collateral when you need it most.