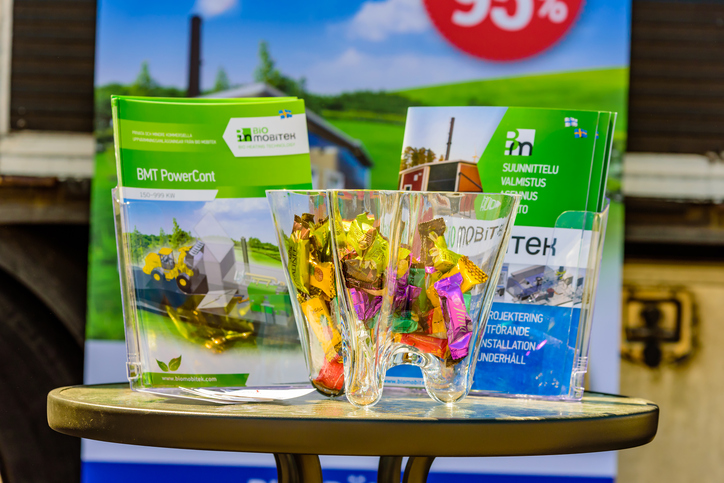 In the world of marketing collateral, every year brings a few new tools, trends and technologies that marketers need to get up to speed on. But one thing that doesn't change is the strategic questions marketers should ask before investing in any kind of marketing collateral.
These include:
Who is the target audience for this piece of marketing collateral?

What is the message we want to give them?

How will we use this collateral to grow our business?
These questions apply equally to digital and printed marketing collateral.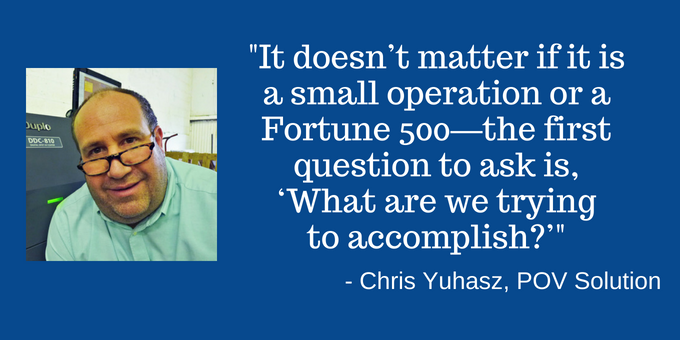 "The end product comes from what we're trying to do," says Chris Yuhasz, owner of POV Solution. "It doesn't matter if it is a small operation or a Fortune 500—the first question to ask is, 'What are we trying to accomplish?'"
At POV Solution, we focus on helping you accomplish your marketing goals with printed materials, but we recognize that a well-rounded marketing strategy must incorporate both print and digital marketing collateral. So we sought out the advice of a few other marketing experts to help us define marketing collateral.
Jason McAloon, senior graphic designer at digital asset management company Widen, warns that you could waste a lot of money if you don't think about the right questions before you create a new set of marketing collateral materials.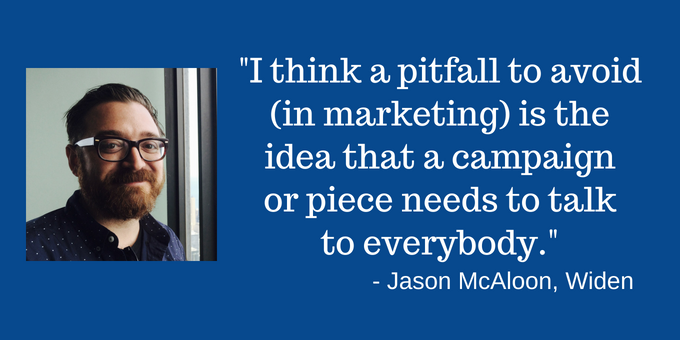 "I think a pitfall to avoid (in marketing) is the idea that a campaign or piece needs to talk to everybody," McAloon says. "That leaves a lot of room for too much generalization and not enough expertise. A curated approach to messaging, content and design with a more targeted and personal approach to people carries a better return on investment."
What is Marketing Collateral?
Let's quickly review our marketing collateral definition:
The term marketing collateral refers to the physical and digital media and materials you create to help sell your products. The term once referred only to sales materials, but it now includes the media created to develop relationships with customers and improve the customer experience. Examples include trifold brochures, newsletters, websites, blog posts, white papers, pocket folders and many others.
Now that we've helped you define marketing collateral, let's take a look at the various types that you might use.
Common Types of Marketing Collateral
Marketing collateral can be loosely divided into two categories: print and digital. As digital marketing technology developed, some marketers expected to see a drop in effectiveness from print marketing.
But we've found that the most effective strategy combines both print and digital collateral, and Paige Orvis, communications and development director for Geauga Growth Partnership, agrees with us.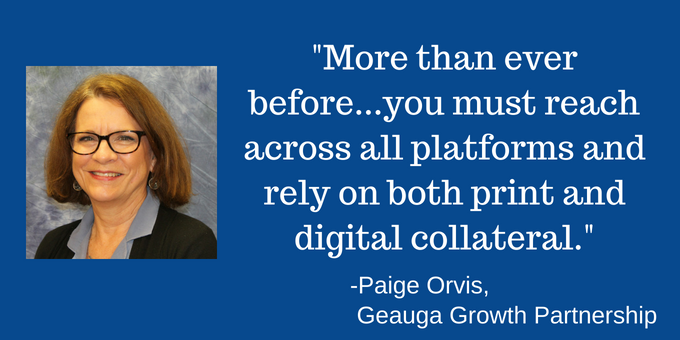 "More than ever before, to get the most bang for your marketing buck, you must reach across all platforms and rely on both print and digital collateral," Orvis says.
On the print side, Orvis tells us, there is nothing more impactful than eye-catching, well-designed and produced print materials, such as posters, flyers, rack cards, billboards or even branded promotional items.
"Your print media is just one more tool to drive audiences to your digital presence," she said. "Use those materials-in-hand to make a call to action to engage with your website and other social media, where you have even more bandwidth to tell your story."
Orvis mentioned a few different types of print marketing collateral, so let's define those for you, along with the rest of the common types we produce.
1. Print Marketing Collateral
Trifold brochure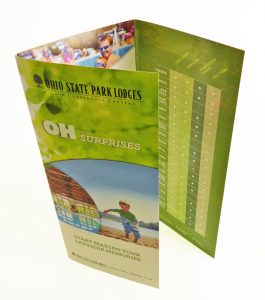 If you're going to be interacting with potential clients in the real world, you need a trifold brochure. It's printed on one 8.5×11-inch sheet, and folds into three sections, giving you six sections to fill with content.
"The trifold brochure (or flyer) is the most basic, fundamental marketing collateral piece," Yuhasz says. "It's your starting place." With digital printers, it's easy to produce full-color, top quality brochures in small runs, making this option affordable for any size business.
Rack card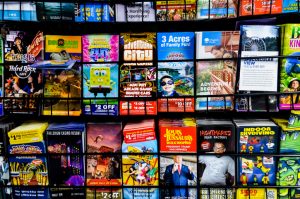 A rack card is a brochure designed to fit into a large flyer rack that you might find in high foot-traffic areas like convenience stores, hotels, landmarks, restaurants and rest areas.
Newsletter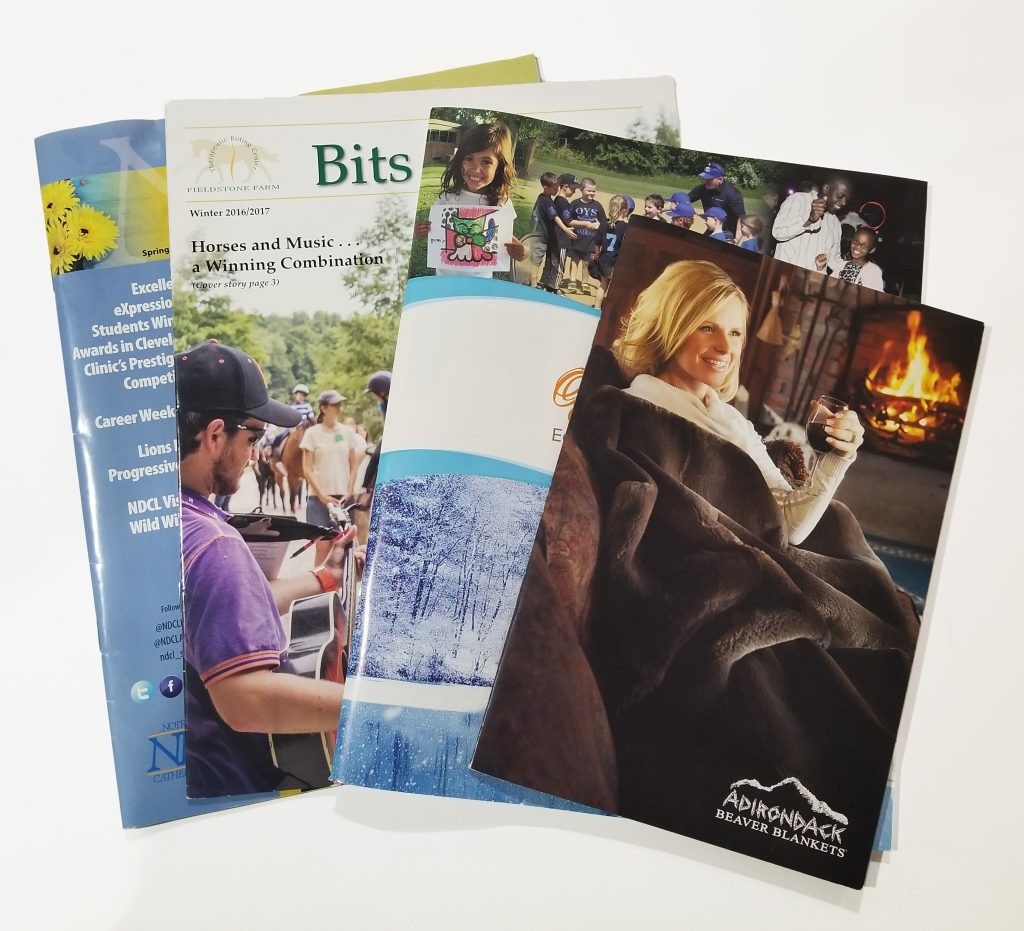 Printed corporate newsletters used to be a bigger part of many companies' marketing strategies, but in 2018, you'll see most companies opting to send newsletters via email. However, the printed newsletter still has its place.
"We have several clients who send printed newsletters to their clients two or four times per year," Yuhasz says.
With email marketing becoming so popular, printed newsletters have turned into a way to stand out again.
Postcard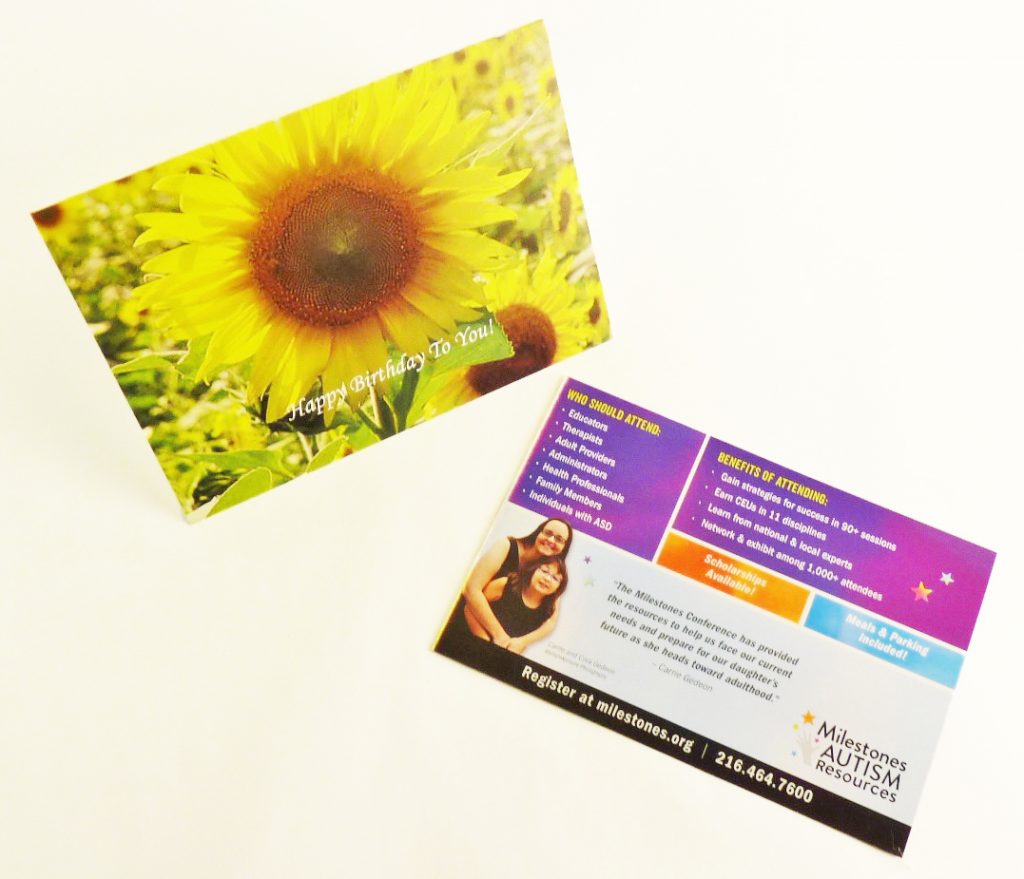 A postcard is a cost-effective way to share a simple message with your prospective clients, whether you deliver it through the post office or by hand. Digital printing technology means companies can create short runs of many different postcards to customize the message for different audiences or events.
Postcards often include strong visuals and only a few words, pointing the reader to a website for more information. In fact, research has shown that 44% of customers visit a brand's website after receiving direct-mail marketing.
Business card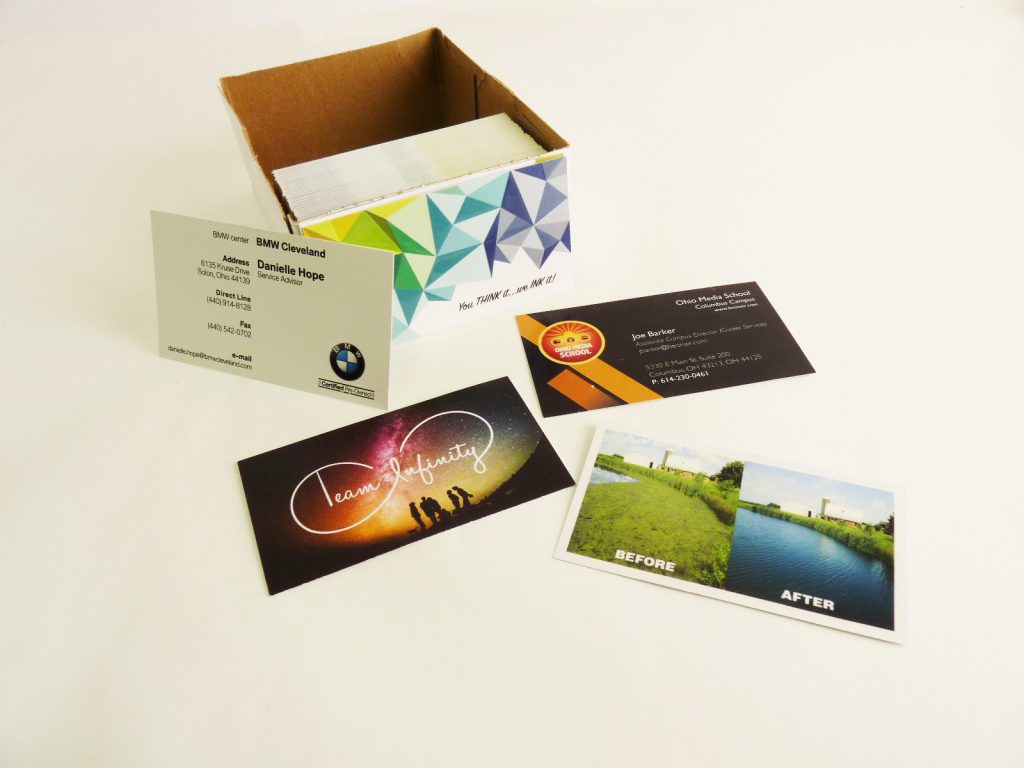 No matter what business you're in, it's important to have high quality business cards with uniform branding for every member of your organization. This builds credibility and trust in your organization.
Pocket folder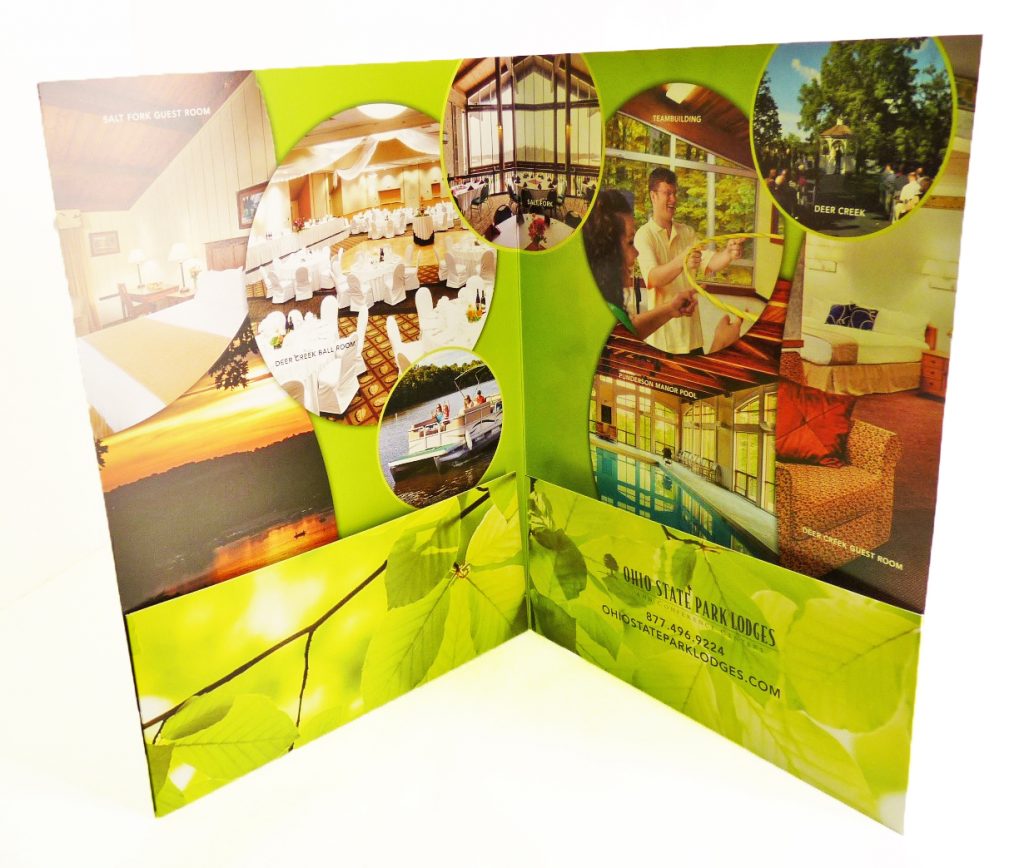 If you want to provide a lot of information about your company and your products in a convenient printed product, a pocket folder is a great option.
A custom printed pocket folder with your company branding presents a professional image to your prospective clients, and the pockets allow you to share multiple printed marketing collateral pieces, like postcards, business cards, trifold brochures, or step brochures.
Step brochures are inserts that go into pocket folders that are different sizes, so that the reader can see the headline of each sheet without flipping through the pages.
Pocket folders tend to be more expensive to produce than something like a trifold brochure because they include so many different parts.
Sell sheet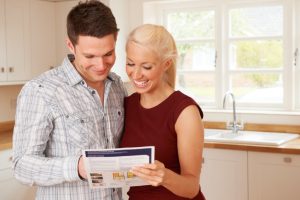 A sell sheet is a brochure printed on a standard 8.5×11-inch sheet that explains a single product in detail.
Hangtag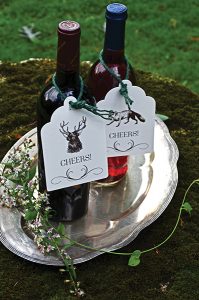 Hangtags are the small card, usually attached to a product by plastic or string through a small hole in the tag, that include information about the price and use instructions of a product. You're probably most familiar with seeing them on clothes, but hangtags are a type of marketing collateral that can be used to establish your brand on all kinds of products.
Self-contained marketing brochure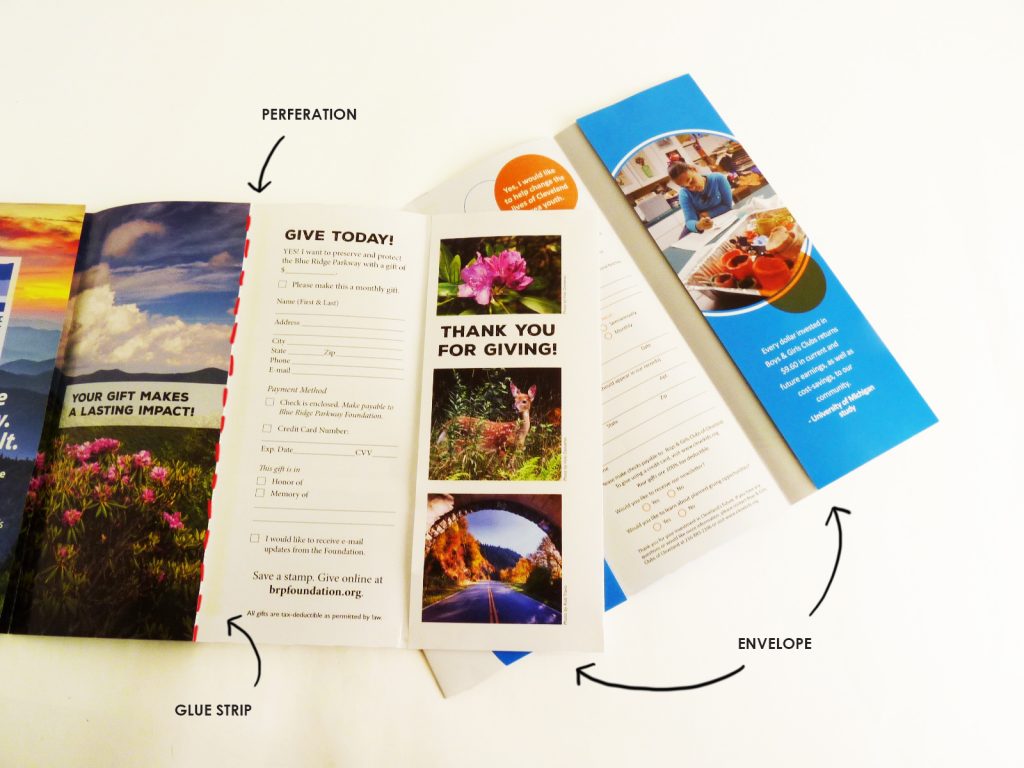 A self-contained marketing brochure is a type of print marketing collateral that works especially well for nonprofits to use to collect donations. It's one piece of paper that rolls up and has a tear-off envelope at the end.
You can fill out the form, put it into the envelope and mail it back.  It's cheaper to produce than sending out donation requests with several loose pieces that are all nested into one outbound envelope.
And while many nonprofits have cut out mailing for donations in favor of pointing their donors to their online donation platforms, many of their boards are realizing this is a mistake. Research shows that direct mail campaigns still bring in 78% of donations for nonprofits, making them a strategy nonprofits can't afford to neglect.
2. Digital Marketing Collateral
At POV Solution, we specialize in printed marketing collateral, but we also work with clients to make sure their print strategy aligns with their digital strategy. Jason McAloon shares his perspective on the digital must-haves of any marketing strategy: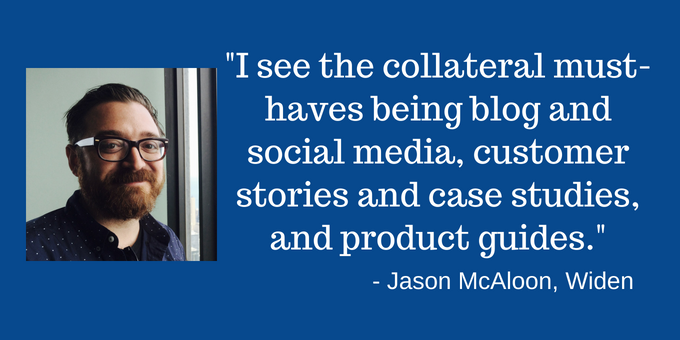 "For me, I see the collateral must-haves being blog and social media, customer stories and case studies, and product guides," McAloon says.
We also add websites to the list of essential digital marketing collateral.
Websites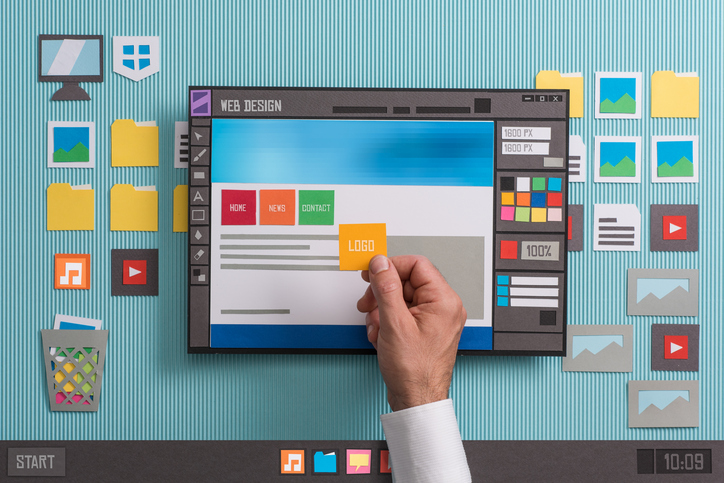 Your website will be the digital warehouse for all the rest of your digital collateral. It's also the place you'll refer prospects to for more information in your printed marketing collateral. Having an easy-to-use website will allow you to keep your printed materials more focused on the target audience and one powerful message.
Blog posts and social media
Use these channels for more immediate social connections to people that may be out there looking for and/or also using your products already.
"Blog posts and social media channels help you stay engaged and conversational with the community out there, and always cultivating the story," McAloon says.
Customer stories, case studies, and product guides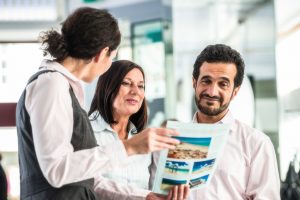 These pieces are supportive to the sales teams, but are crucial in extending the story no matter what stage of the cycle a potential or current customer may be in.
Where Do You use Different Kinds of Marketing Collateral?
Each of the types of marketing collateral outlined above can be used in a variety of situations. Here are a few examples of effective collateral marketing strategies.
Trade shows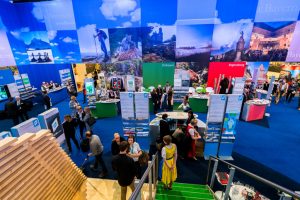 If you have a booth at a trade show, you will interact with many potential customers. After talking to someone for five or ten minutes about your product, it's great to be able to hand them a piece of printed marketing collateral that they can take back to their office. And if you're unable to staff your booth at all times, you can still set out printed collateral for interested visitors to peruse and/or take home.
Awards banquets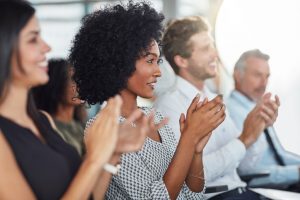 If you sponsor a large event like an awards banquet, you'll usually get an opportunity to display some marketing collateral materials on the table at each guest's place. You'll want to customize the collateral you choose to appeal to the guests of that event. Trifold brochures, sell sheets and postcards work great for this setting.
Direct marketing (mailing)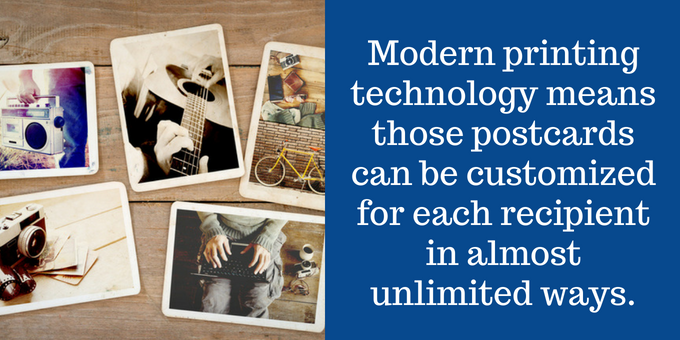 Direct marketing is still an effective way to get your product in front of your target audience, especially if your target audience is older than 50. Postcards and self-contained marketing brochures are great options for direct marketing campaigns, and modern printing technology means those postcards can be customized for each recipient in almost unlimited ways.
Invoices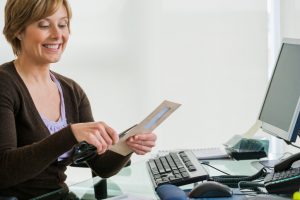 If you provide physical invoices to your clients, that's a great opportunity to include a piece of marketing collateral to advertise some of your other products, or to request a referral. Your client won't just throw invoices in the trash without opening them, which means putting a postcard or brochure in your invoice is a great way to get it in front of them.
Sales handouts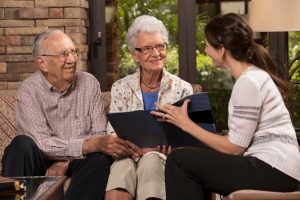 Your sales team knows that prospective clients often need time to research a big investment on their own, without a salesperson breathing down their neck. So after they make their presentation, it's helpful for your sales team to have a few pieces of marketing collateral to leave behind. These pieces will help prospects better understand your product or service.
Bring it all together
Paige Orvis shared some great examples of ways to tie your print and digital marketing campaigns together.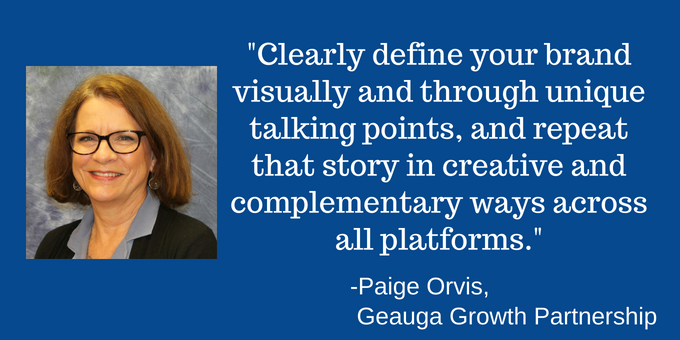 "Clearly define your brand visually and through unique talking points, and repeat that story in creative and complementary ways across all platforms," Orvis says.
Make your media work in tandem, and allow one to feed the other, Orvis says. Have a rack card? Throw on a QR code, web and social media links, invite them to join your email list. Connect your audience to all of your touch points.
Marketing Collateral Trends
Shorter runs
Digital printing technology has gotten so sophisticated and efficient that you can print off just 500 units of something at almost the same price as 5,000. This gives companies a great opportunity to customize their marketing collateral materials for every event or situation they plan to use them.
And if your printer is equipped with a large enough digital printer, you can even do short runs on larger items like 6-page trifold brochures.  At POV Solution, we're seeing more of our clients opt for these short runs of 6-page trifolds — they like the additional real estate, but they take advantage of the short runs to tailor the message to each audience.
Sell sheets used in tandem with online catalogs
People love holding printed products. An online catalog can never replace the look and feel of a beautiful, glossy catalog. However, many companies are turning to a smart compromise. They'll print sell sheets for their most popular items, and point readers to view the rest of their catalog online.
Embellishments
As printing technology continues to evolve, it opens up more exciting finishes for marketing collateral materials. These finishes, called embellishments in the printing industry, can help your materials stand out from your competitors. Printers can now add texture, 3D visuals, and foil stamping to almost any printed material.
Outsourcing the finish
It's common for large organizations, like Fortune 500 corporations, school systems, and even nonprofits, to have their own in-house digital press, which allows them to print all of their own basic materials. But some of these larger organizations are looking for ways to make their marketing materials look sharper, so they are now outsourcing the finish to printers who have invested in the latest embellishment technology.
High-end merge mailings
One of the reasons direct mailings are still effective is because printing technology now allows for completely customized items for each recipient. For example, a printer can take a spreadsheet with columns for name, address, photo, and a short message and print 1,000 unique postcards in the same run. This kind of marketing collateral is popular with car dealerships, who like to send a photo of the car their client is driving along with an update about their lease or financing.
Common Mistakes to Avoid With Marketing Collateral
Not spending enough time with the strategy
As we mentioned in the introduction, the strategy is the most important part of any collateral marketing campaign. If you aren't clear where you plan to use each type of marketing collateral you produce, you'll end up with piles of unused pocket folders or postcards, and your sales won't grow.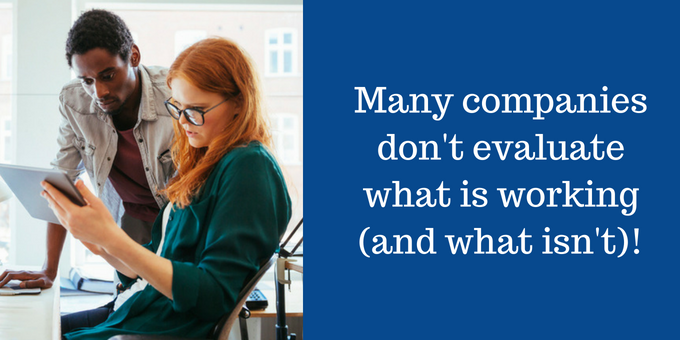 Many companies just go through the motions of ordering the same kind of marketing collateral they've always ordered, without evaluating what is working.
Cutting corners on design or copy
To save money, many companies choose to write and design their brochures themselves, often using free templates downloaded from the web.
Even if you're not in the printing industry, it's easy to spot brochures that were produced from these templates when they're spread out on an expo table. They might get the message across, but they won't represent your organization with as sharp of an image as they would if you hired a professional designer.
The same is true for the written content of your marketing collateral. If you're not a full-time writer and you write your own brochures, your prospects will be able to tell. Your message will not be as clear and effective as it could be.
Not providing good visuals
We see way too many companies come to us with a design for a trifold brochure that has no pictures. This is a big no-no.
The biggest reason to choose printed marketing collateral over web-based collateral is to put physical pictures in the hands of your target audience, so they can hold it and feel it and take in the stunning visuals. If you don't have strong visuals, your investment will be wasted.
Putting too much info on a page
Have you ever noticed that a large chain restaurants, the menu is so extensive that it's hard to choose what to order?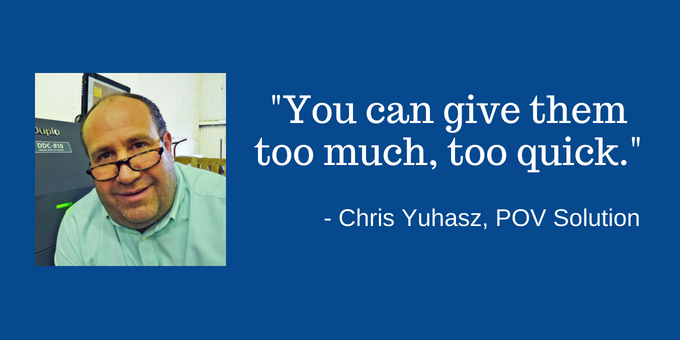 "At Applebees, you can't even get through the menu — it's exhausting," Yuhasz says. "It's the same with a presentation, you can give them too much, too quick."
This is a common mistake companies make when producing print marketing collateral. They want to share every detail about their product or service, instead of focusing in on the value proposition — how their product will help their clients solve their problems.
Giving your expensive pocket folders out to anybody and everybody, even if they seem completely uninterested
We mentioned earlier that pocket folders can be expensive to produce — sometimes up to $10 per unit. Now, if you're selling products for thousands of dollars, $10 is a small price to pay for a chance at a sale. However, those $10 folders can still add up to a major marketing expense, so it's wise to hand them out to prospects who seem genuinely interested in your product or service.
A great strategy is to have several different types of marketing collateral on hand, Yuhasz says.
"If the sales team feels like they don't have a chance with this guy, let's give them a sticker," Yuhasz says. "When we're at an expo, let's hand out our postcards that only cost 4 cents to produce. But if someone talks to us for 20 minutes and gives us their business card, let's give them our pocket folder."
For the postcard recipients, perhaps they'll change their mind and come back to you, or someone else will see the postcard and call you up. But if it just ends up in the trash at the end of the expo, you'll only be out 4 cents instead of $10.
It All Starts With a Plan
Whether you're developing printed or digital marketing collateral materials, there are two basic rules to live by:
Keep it simple

Tell a story
It's easy to rush into a new marketing collateral campaign without doing the proper planning if you see a product that you think could help your business, or if you have an event coming up. But our advice is to take a minute and revisit your marketing plan.
How would those additional marketing collateral materials fit into your overall strategy? Are you making the most of your investment?
At POV Solution, we're happy to talk with new and existing clients about their entire marketing strategy, and figure out where they need to invest in new printed marketing materials. Feel free to reach out to us to get that conversation started!