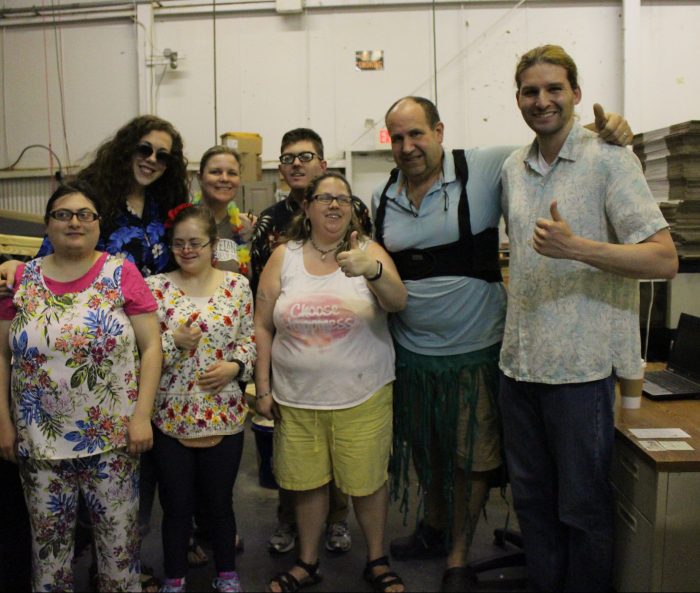 We have a secret weapon at POV Solution. It allows us to take on daunting, labor-intensive assembly projects that a lot of businesses won't go near.
Here's an example:
One of our customers, a Fortune 500 company with a recognizable tape and glue brand, approached us with a dilemma.
They were in the midst of an intense hand-assembly project involving tens of thousands of pieces. The temps they had hired to do the work were struggling to meet the necessary performance goals.
Enter that secret weapon: Our special needs workforce.
Special Needs, Incredible Abilities
We've been employing special needs individuals for over 20 years now and have worked hard to establish a dedicated workshop where they can carry out their duties successfully.
Sure, people may applaud the idea of employing special needs adults. But when it comes down to our customers actually using their services, they understandably have questions.
What will the quality of work be like? How efficiently can they perform tasks? What will the costs be for us?
Well, regarding that challenging project mentioned above, our special needs workers clearly outperformed the customer's internal temps—and at a lower cost.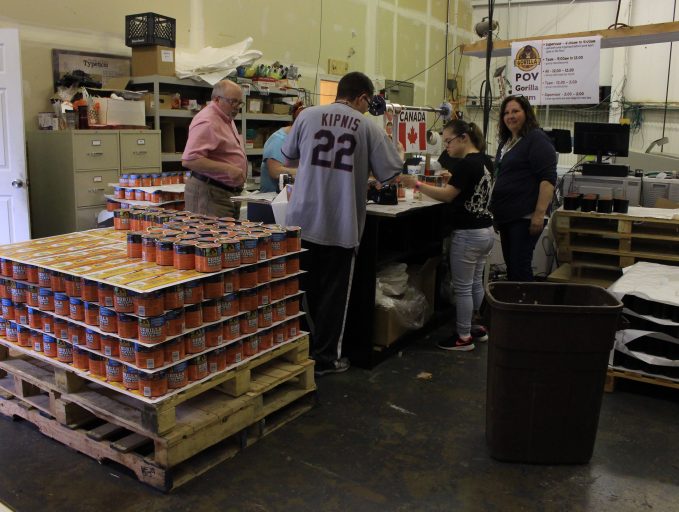 In fact, the customer was blown away by the output and the quality of the work.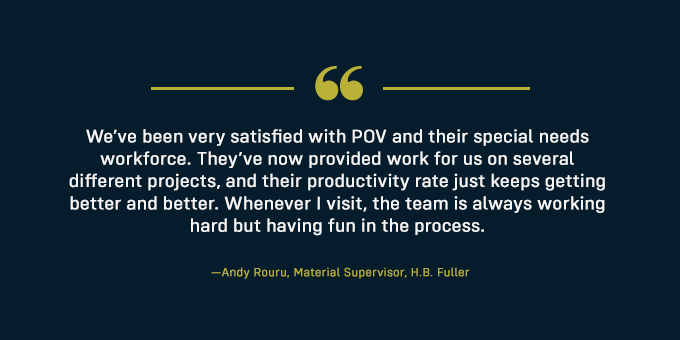 Just to be clear, this is by no means an exceptional occurrence. It's actually emblematic of what our special needs workers do all the time.
And our customer was more than impressed. Why, they wondered, couldn't they do something like this themselves?
It's a great question.
We strongly encourage them and any other business out there to consider establishing a special needs workforce.
The many advantages, the countless pleasant surprises, the valuable life lessons we continually learn—it's hard to put it all into words. But we'll try.
Here are a few insights to get you thinking about establishing your own special needs workforce.
The Benefits of Hiring Special Needs Workers
First, let's be clear about the actual work we have our special needs workers perform. In some ways, yes, the tasks are simple and repetitive.
On the other hand, these hand-assembly projects can also be incredibly detail oriented. And logistically speaking, they can present significant manufacturing challenges. Also, the tasks can be a real struggle for the typical temp or employee.
But our special needs workers excel at them—and our customers love it.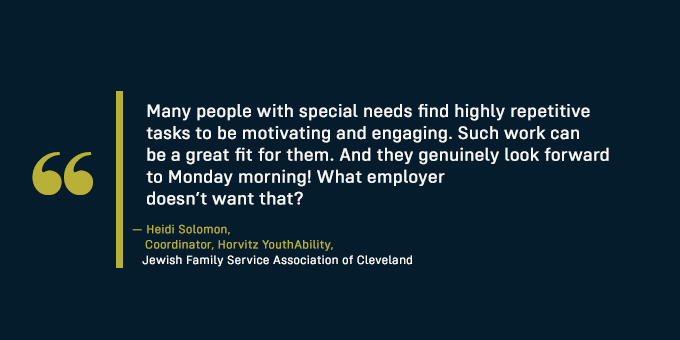 Here are just a few of the great benefits that come from employing a group of special needs workers:  
You can be more competitive. Without question, our special needs workers help broaden our scope of capabilities, especially for intricate and ongoing hand-assembly projects. In other words, they help us solve real problems that our customers have and enable us to take on projects we couldn't normally do.
You can give deserving people a chance. These special needs adults have real workforce skills, but it can be extremely difficult for them to find opportunities. They're now getting a chance to do valued work, experience the satisfaction of a job well done, and learn the responsibilities that go along with being an employee.
You can boost morale. We're making a difference in these people's lives, and, yes, that feels great. But they're also making a difference in ours. Our special needs workers put everyone around them in a better mood. They're happy to be part of our team, and that happiness is infectious.
Just to further this last point, we've started "theme Thursdays" with our special needs workers. Recent examples have included a tropical theme and '60s/'70s theme.
On top of that, other staff members have joined in, and the overall team spirit here at POV Solution has never been stronger.
How to Go About Doing This at Your Company
If this sounds like something your company or organization would be interested in—and I hope it does—here are a few considerations.
First, it's important to understand that you won't have to do it alone.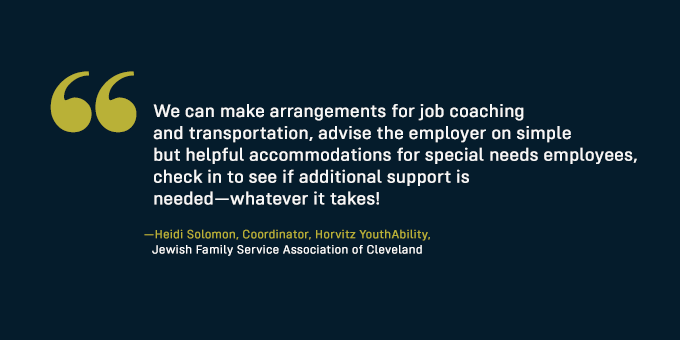 No matter where you're located, the chances are good that you have nonprofit organizations and government agencies at various levels that are more than willing to provide guidance.
In fact, they'll probably be so happy in your interest that they're going to go out of their way to help your efforts be successful. I'm talking about assisting you with crucial steps like these:
Identifying the right job candidates to put together an effective work team

Providing both offsite and onsite job training and coaching, often at no cost to you

Helping you through the paperwork

Making sure workers have transportation to and from work

Ensuring you have important information regarding social worker support, emergency contacts, and any other special considerations

Creating an effective special needs workshop with minimal distractions

Getting each worker set up for success in a physical space conducive to their particular skill set
Start thinking about it: Do you have tasks that a special needs workforce could potentially take on? What kinds of opportunities could you seize by adding a team of special needs workers?
Take the first step by getting together with an office or organization that specializes in helping special needs adults find employment. Talk through the possibilities with them.  
Sure, it's going to take some effort on your part. Over the two decades or so of bringing in special needs workers, we've learned a ton at POV Solution. And we believe we're getting better and better at it.
Has it always been easy? No. But has it been worth our efforts? Absolutely.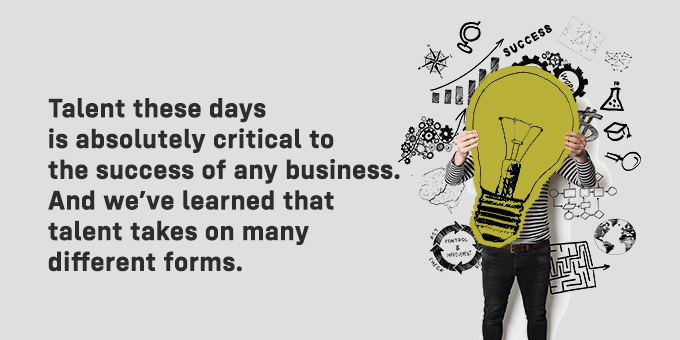 Talent these days is absolutely critical to the success of any business. And we've learned that talent takes on many different forms.
Having a special needs workforce has been both a business lesson and a life lesson for POV Solution—one that keeps us learning and improving every day.